Crystal Saint

Naming
Japanese
水晶聖闘士[1]
Romanization
Kurisutaru Seinto
Greek
Alias(es)
General Information
Classification
Saint of Athena, Blue Warriors(?)
Deity
Athena
Cloth
Memorial
Crystal Memorial
Black Cloth
God Cloth
Glory
Surplice
Scale
Kamui
God Robe
Galaxy
Soma
Ars Magna
Chronotector
Sacred Sword
Tattoo
Orb
Leaf
Nahual
Constellation
Unnamed[2]
Evil Star
Star
Cosmoenergy
Blue
Realm
Abilities shown
Atomic destruction


Temperature manipulation

Named techniques
Diamond Dust
Tō Kekken
Items used
Biographical Information
Age
17 years
Race
Human
Gender
Male
Place of birth
Siberia
Place of training
West Siberia, Siberia
Place of death

Ice Pyramid

outskirts, Siberia
Blood type
Zodiac sign
Aquarius
Birthday
February 3
Height
Weight
Master
Aquarius Camus
Apprentice
Cygnus Hyōga
Kraken Isaak
Family
Media
Debut
SS: Episode 17
Appearances
Saint Seiya: Animation
Japanese voice
Michihiro Ikemizu
English voice
Mike Haimoto
[Template Source]
The Crystal Saint (水晶聖闘士, Kurisutaru Seinto?) is an anime exclusive character. He is the master Cygnus Hyoga's and Kraken Isaac's master in the anime adaptation, as opposed to the manga, in which their master is Aquarius Camus. In the anime, Camus was Crystal Saint's master instead.
This happened because the anime was being produced at the same time of the first arcs of the manga. At some point the anime surprassed the events of the manga, so original fillers were needed to be created, that later conflicted with the canon story, since the producers didn't know of Camus existence.
Personality
Crystal Saint is a very honorable and righteous Saint. He is a kind but also austere master for Hyoga.
Chronology
He was considered a threat by Pope Ares, who forced him into his control with his Genrou Maou ken technique. After an emotional battle with Hyoga, Crystal Saint takes his own life to stop Sanctuary from conquering the West Siberia.

Skills and abilities
Techniques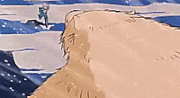 Frozen Fist (凍結拳, Tōketsu-ken): A technique that freezes the feet of the opponent to immobilize them.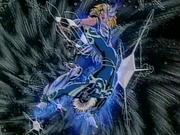 Variation: He uses a variation against Cygnus Hyōga.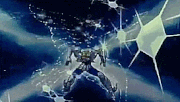 Diamond Dust (ダイヤモンドダスト, Daiyamondo Dasuto)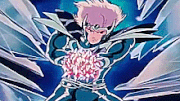 Variation:

Gallery
Trivia
In the Hades Saga, that has nothing to do with the original anime, a memory of Hyoga shows that his master was Camus. Since then, in subsequent storylines or adaptations of past storylines, Crystal Saint is largely disregarded in favor of Camus as Hyoga's mentor.
References